About Us
Help Ukraine Now is a Ukrainian-American non-profit organization established to support Ukrainians in Ukraine in their brave fight for freedom and a prosperous future. The organization was created in March 2022 only a few days after a full-scale invasion of Ukraine by Russia. The organization was registered in the United States as a 501(c)(3) nonprofit organization (EIN 88-1095749).
Our current work is centered around collecting and shipping high-priority humanitarian aid, organizing fundraisers and cultural events as well as funding charities and nonprofits on the ground among other initiatives. Our dream is to help restore Ukraine's prosperity, and help in rebuilding residential housing, hospitals, and schools after the war is over.
Our Organization
remembers the past, fights for today, and creates the future.
There are three main focuses of our work:
The Past. Educating people about the true situation in Ukraine and the history leading to the current events.
Today. Providing humanitarian relief to the people in Ukraine and working with organizations on the ground supporting civilians.
The Future. Investing in rebuilding infrastructure, schools, hospitals, and residential housing.
Our Values
Speaking the truth
It is true to say that amidst so many sources of information nowadays it is easy to get lost or be misguided by the manipulations of the media. Providing true and correct information about the war in Ukraine is essential for helping people around the world to understand the real situation.
Equity
At the moment there are millions of people who are suffering from the consequences of the war. There are people who were deprived of their most basic needs and rights. Our team feels a sense of contributing to ensuring both the physical and psychological needs of Ukrainians in Ukraine. We want to make sure to do what is in our power to provide Ukrainians with what they need the most.
Prosperity
As our team wants to see Ukraine as a strong and prosperous independent state, it is important for us to invest in the projects that are going to positively influence the daily life of civilians in Ukraine.
Urgency
We prioritize the immediacy of providing the help as we know that the faster we deliver the help, the more lives we can save.
Founders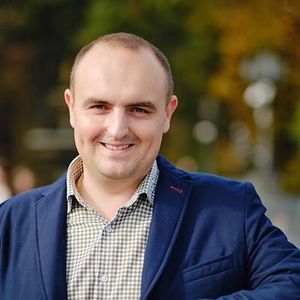 Serhii Kuzmin
Master's degree in management of foreign economic activity at Interregional Academy of Personnel Management (IAPM), Kyiv, Ukraine Management professional with fifteen years of experience delivering optimal results & business value in high-growth environments and building relationships with global business partner segments.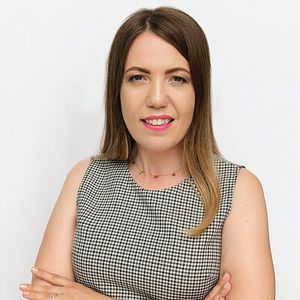 Viktoriia Simakova
A lifelong educator with Master's degree in Educational leadership from High Tech High Graduate School of Education, entrepreneur, and founder of a language school and a leadership camp in Bila Tserkva, Ukraine. Dedicated her life mission to helping people finding their strengths and growing into high level professionals in the sphere of education. Has 4 years of experience in volunteering as a sign language interpreter for the community of deaf people in Bila Tserkva, Ukraine. Having lived in Ukraine until 2021 and moving to the United States just recently to grow professionally, Viktoriia's goal is to find the most effective ways to help her fellow Ukrainians in times of need.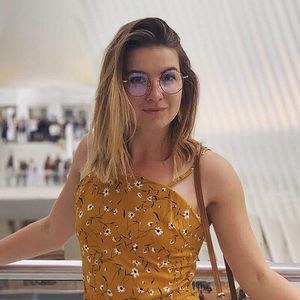 Ilona Panibratenko
Born and raised in Ukraine living in the USA since 2015 and currently resides in San Diego. Professional track and field athlete with a Master's degree from Lviv University of Physical Culture, a business owner from 2020 in the fitness and wellness field. Was always interested in volunteering and started helping an immigrant community in Silicon valley in 2015. Help Ukraine Now became one of the main projects for Ilona in 2022 to help her homeland, Ukrainians, and spread awareness around the world about this beautiful country.
Help Ukraine Now has been registered as a non-profit EIN 88-1095749. Gifts and donations are tax-deductible to the full extent allowed by IRS regulations.
Address:
2535 Kettner Blvd, STE 3a5, San Diego, CA, 92101
(mailing address is not for donations drop off)
Email:
info@helpukrainenow.foundation